Brochures
Texwipe is committed to supplying the highest quality, most consistent cleanroom consumable products.
Below are our product line brochures for your convenience.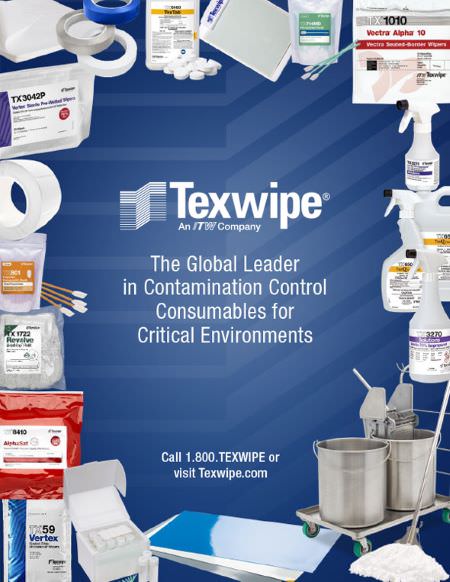 Mops: Cleanroom Mops assure low contamination, high absorbency and excellent abrasion resistance.
Paper & Labels: TexWrite® products offer a complete system for stationery use in any cleanroom manufacturing environment.
Swabs: Cleanroom Swabs, available in polyester, cotton, foam, ESD and sterile versions.
Compounding Pharmacy USP <795>, <797> and USP <800>: Texwipe products selected to aid in meeting USP<797> and USP<800> Cleaning Requirements.
Wipers: Wipers for cleanrooms and controlled environments.
| Product / Industry | English | Spanish | Korean |
| --- | --- | --- | --- |
| Cleanroom Mops | | | |
| Cleanroom Stationery, Tape, Mats and Labels | | | |
| Cleanroom Swabs | | | |
| USP <795>, <797> & <800> | | | |
| Cleanroom Wipers | | Click Here | |
| Solutions | | | |